Description
Shrink hood is widely used to unitize pallets and to bundle bags of resins in petrochemical industries. Shrink hood is also used in other packaging applications such as the packing of container glass, ceramic tiles, cement bags, bricks, building raw materials, fertilizers and food products.
Most packaging machines that use shrink hoods are usually robust and very mechanical in nature. Shrink hood films against dirt, shock and sun radiation with UV stabilization. Shrink hood films provide protection and stability for packed product, such as industrial and commercial goods due to its high puncture resistance, excellent shrink-ability, and anti-coolant properties. Suitable for both manual and automated packaging, they can be manually applied with a hand-held heat gun. The film can be used to cover pallets and it is puncture resistant.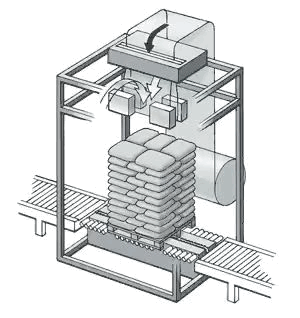 Features
• Optimal C.O.F.
• Balanced shrinkage.
• Good hot tack/ sealing.
• No blocking.
• Protection against dust, dirt & moisture.
Application
• Excellent stretch properties.
• Even thickness control.
• Good puncture resistance.
• Good holding force.
Strengths
• Optimal C.O.F.
• Balanced Shrinkage.
• Good hot tack/sealing.
• No blocking.
Advantages
• Proven performance in multiple industries.
• Custom designs for every application.
• Cost effective solutions for specific customization.
• High potential stretch performance up to and over 100%.
• Vertical stretch potential for enhanced load stability up to 15%.
• High elastic recovery for secure packaging.
• Stronger protection than typical corrugated packaging.
• Higher resistance to puncture and tear.
• Exceptional sealing.
• Wide temperature operability range.
• Film that is well suited for printing a logo, company name, etc. which allows for promotion during distribution of the pallet loads.