EVOH High Barrier Vacuum Bags (Freshkip™)
FRESHKIP™ embedded an extra layer of high barrier properties EVOH in the sheet, and this is what makes FRESHKIP™ more superior in terms of barrier performance with OTR down to less than ≤2 cc/m2.day compared to standard market products.
View More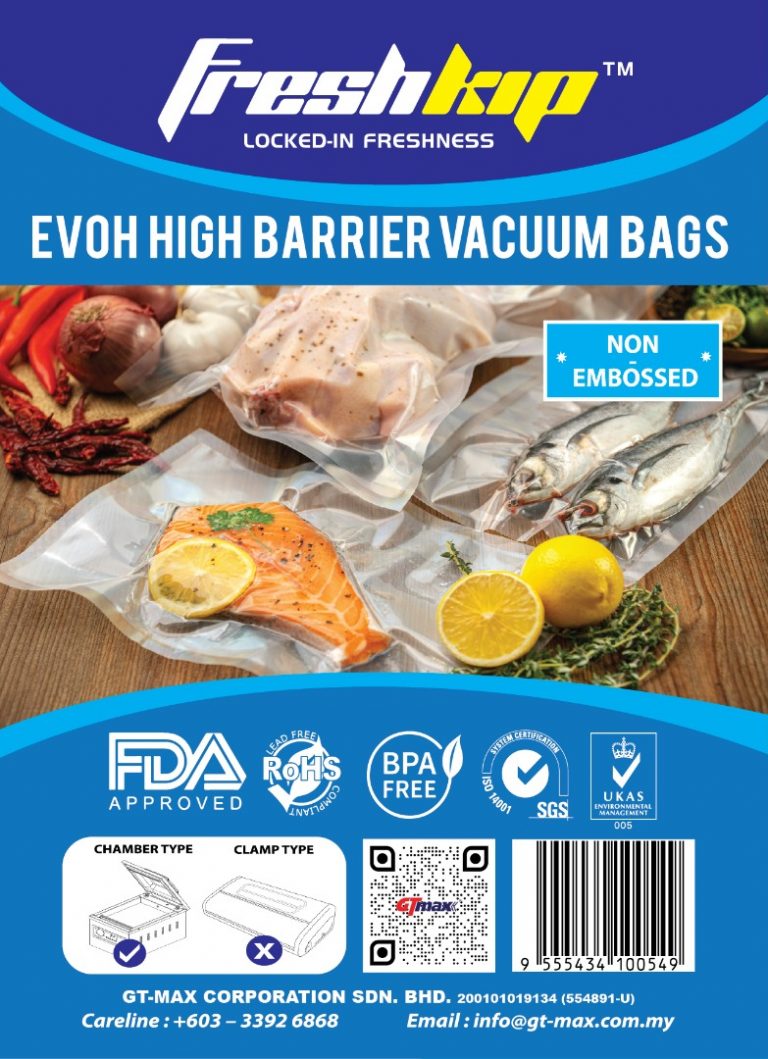 Standard Nylon Bags (FreshSeal)
• PA+PE materials.
• BPA Free / FDA Approved / Lead Free Compliant.
• Both side transparent.
• Suitable for Chamber type machine.
View More